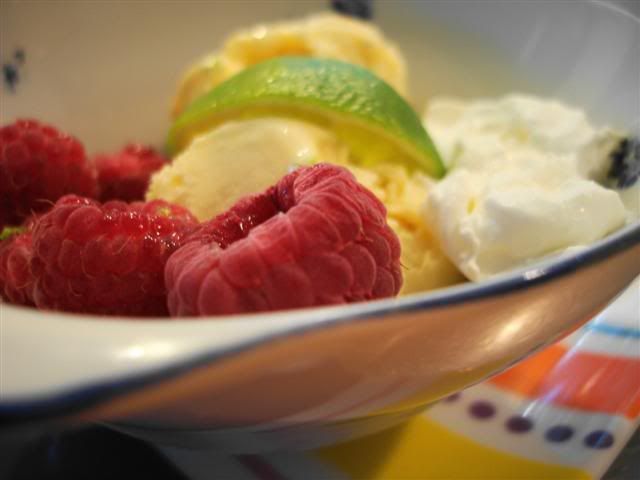 Bath soak and dessert. The end.
Raspberry and Lime Ice-Cream


Calorie count not needed

2 large scoops double churned French vanilla ice cream
1/4 tbsp lime juice
1/2 tsp powdered sugar
1/4 cup raspberries
1/4 tbsp lime juice
1/2 tsp grated lime zest

1. Toss raspberry with 1/4 of lime juice and powdered sugar.
2. Scoop ice cream into bowl and spoon raspberry over ice cream.
3. Drizzle with remaining lime juice and top with lime zest.
4. Serve with whipped cream on the side.